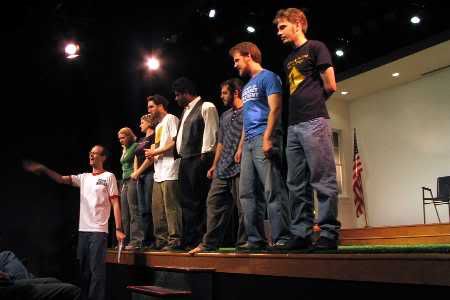 from top (left to right)
#1: Friday Night's Show: Adam warms us up!
#2: Evil Judge Tim Goodwin (Friday, 1030 PM)
#3: Beki performs as leader singer Paul in Nellis Presley (2 AM show)
#4: Josie performing during Character Improv (6 PM show)
#5: Brian & Mike performing a scene (Gorilla Improv? 10 AM show?)
#6: Brad & Dr. Al Qaeda discuss recent events on Lake Boat (8 PM show)

Thanks to Kevin & Tim for providing these!