That was a night to remember....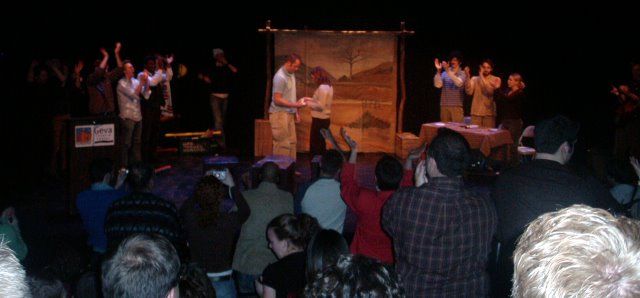 Congratulations to Sarah & Kevin who got engaged at last night's show! We're so happy you decided to include Geva Comedy Improv in your moment. Luigi couldn't have been more pleased!

Another terrific edition of City Council Improv and a fantastic group of fans and friends who joined us. Please, make sure you come back on Dec 30 & Dec 31 as we prepare to rock the house once again!

ALSO, this Monday Night @ Geva Theatre is MAGIC IN THE MAKING where you can learn all the inner-most secrets about Geva's hidden corridors and artisans. As well, out at SUNY BROCKPORT at the Student Center - see the season finale of FIASCO~ LAKE BOAT.. It's going to be an incredible show.. Don'tchadaremissit!