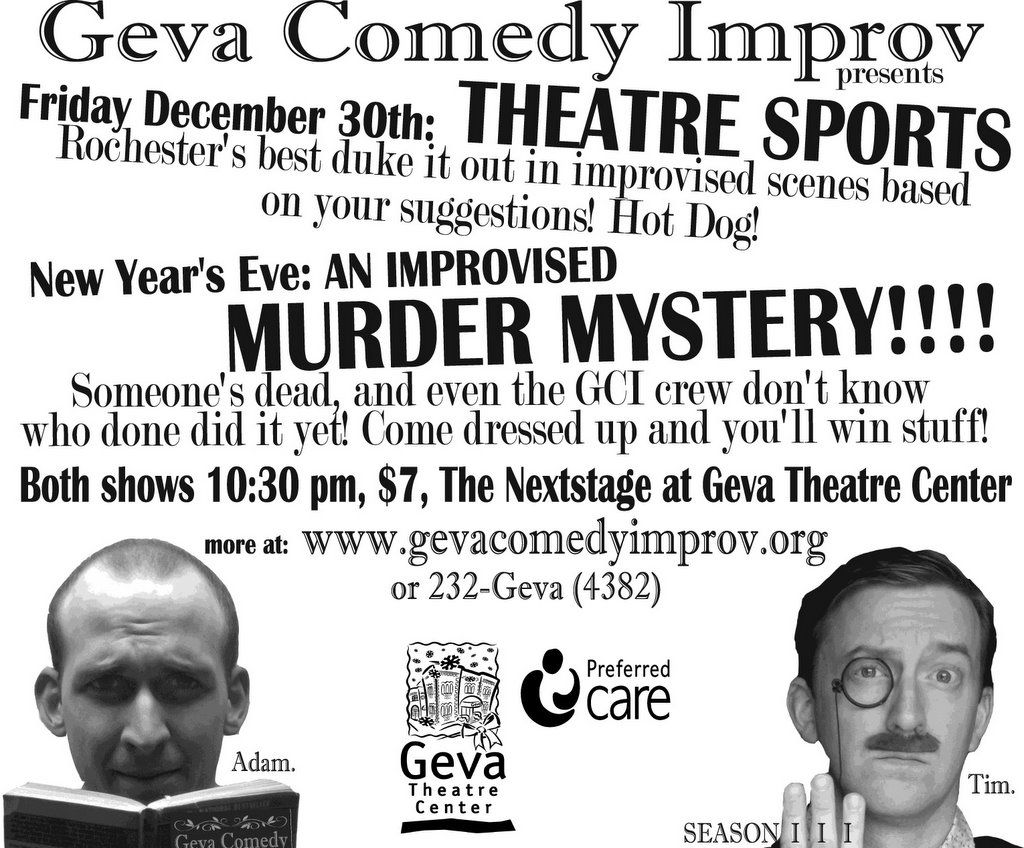 Also, the official GCI workshop announcement!

By popular demand, the Geva Comedy Improv troupe will be offering Improv workshops starting in January!!! This six-week course, led by GCI vet Adam Litz, will show you the tricks of the trade! Learn about Keith Johnstone! Play games with your favorite GCI improvisors! Discover what it takes to make a great scene! All this and more with the Geva Comedy Improv workshops.

The deets: classes are from 6 pm to 8 pm on Thursday Nights, beginning January 26th thru March 2nd out at the University of Rochester! To register for classes, email sbewlay@gevatheatre.org, or call 232-1366 ext. 3035. The course is $120 for the six-weeks.

WOOO! Lastly, KEVIN PROPOSING TO SARAH IN BIG LUIGI'S PIZZA SHOP VIDEO! How romantic!!!